Everything that is deleted on Bricsys 24/7 will be added to the recycle bin first. Only administrators can access the recycle bin.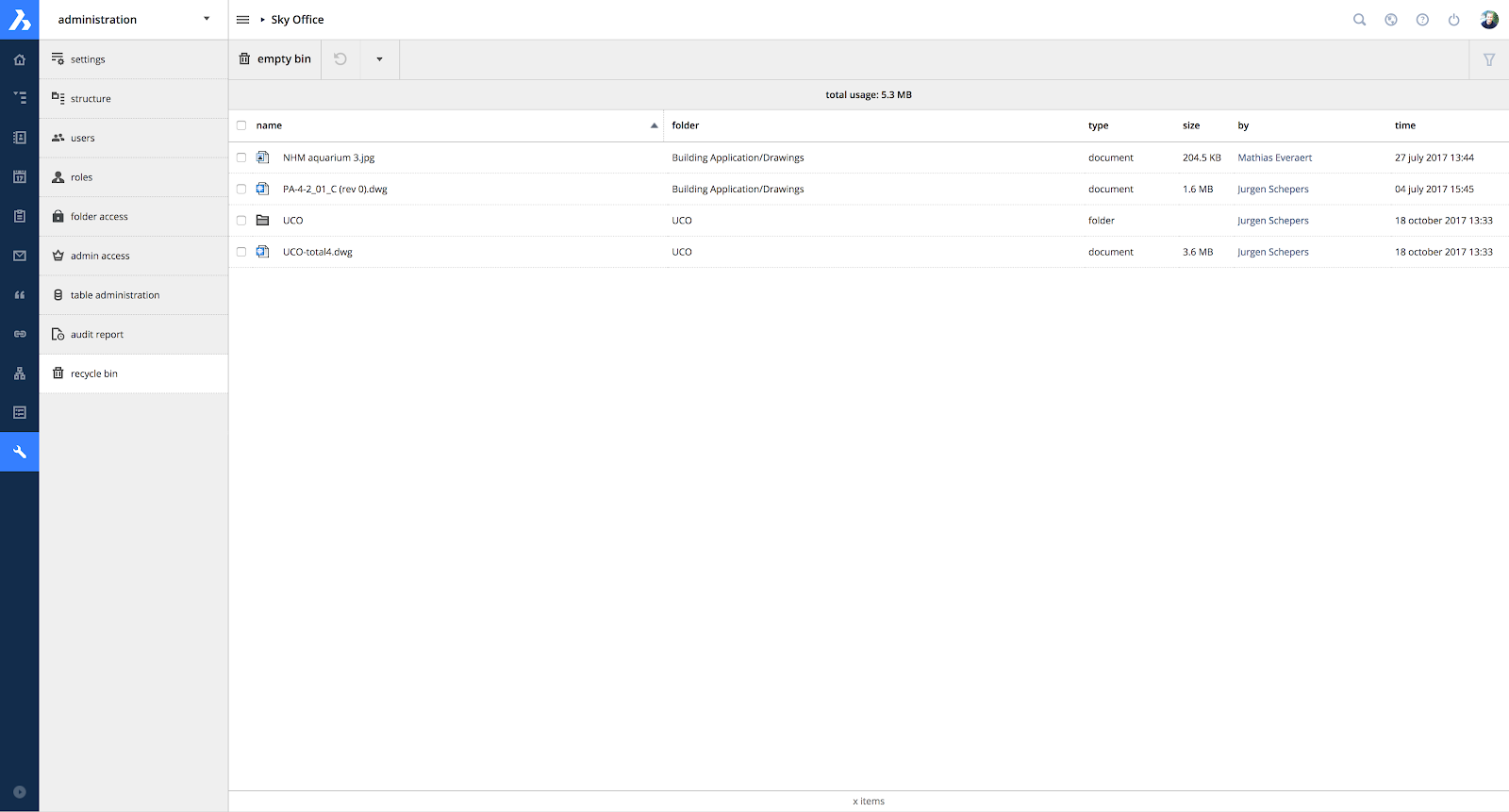 Empty Bin
Definitely delete all objects in the recycle bin. This cannot be undone!
 Restore
Restore objects to their original folder within the project.
 Delete
Definitely delete an object. This cannot be undone!